Written by Mark W
Saturday, 01 October 2016 19:05
Slovakia v England – World Cup Qualifier
City Arena, Trnava
Sunday 4th September 2016, 18:00 K.O. (local time)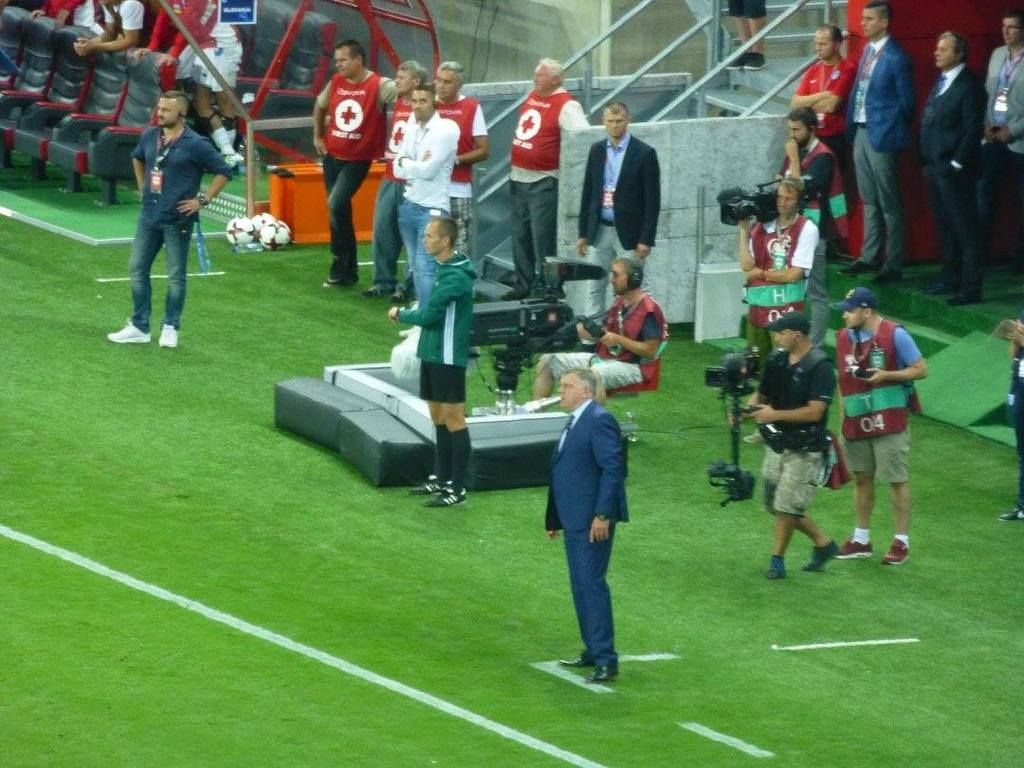 This was supposed to be a report on Sam Allardyce's first game in charge, the first of many as he guided us to a World Cup win in Moscow in July 2018. Unfortunately, It has taken me so long to write the thing that it has become a report on Fat Sam's one and only game in charge of the national side before he was exposed for what he is. I'm not going to dwell on that, other than to say, " What an idiot". You get your dream job and then can't control yourself enough to even make it your first home game. Just Wow.

It might have been a trip to see England, but the opportunity to visit another country was too much for my wife. She's fed up with me ticking off these places while she is stuck at work, so she decided that she would join me for this one. Not that she had any interest in the game, in fact she'd booked to come home on the Sunday morning before any of that football rubbish got in the way.
A chance to take in the two closest capital cities in the world (OK, I'll give you Rome and the Vatican or the capitals of the Democratic Republic of the Congo and the Republic of the Congo, if you really want to be pedantic) was too much to turn down so we headed out to Vienna on the Thursday before the game.
The only thing of note on the way out was the chap on the front row of the plane on his own. Anyone who opts to purchase a bottle of champagne in those circumstances on a pre 8am flight stands out a bit. That was the only reason I noticed him. It certainly wasn't because he was a former Oldham Athletic manager who didn't leave a massive fan base behind when he left. I'm not going to name him for legal reasons.
We had a lovely day and a half in Vienna. This isn't a travel blog (actually it probably is) so I will not bore you with too much other than to say that I would highly recommend Figlmuller for an excellent schnitzel, and the palace is well worth a visit. There's plenty to see in the old town too around the cathedral. Here's some pictures, they'll tell you more about it than my words.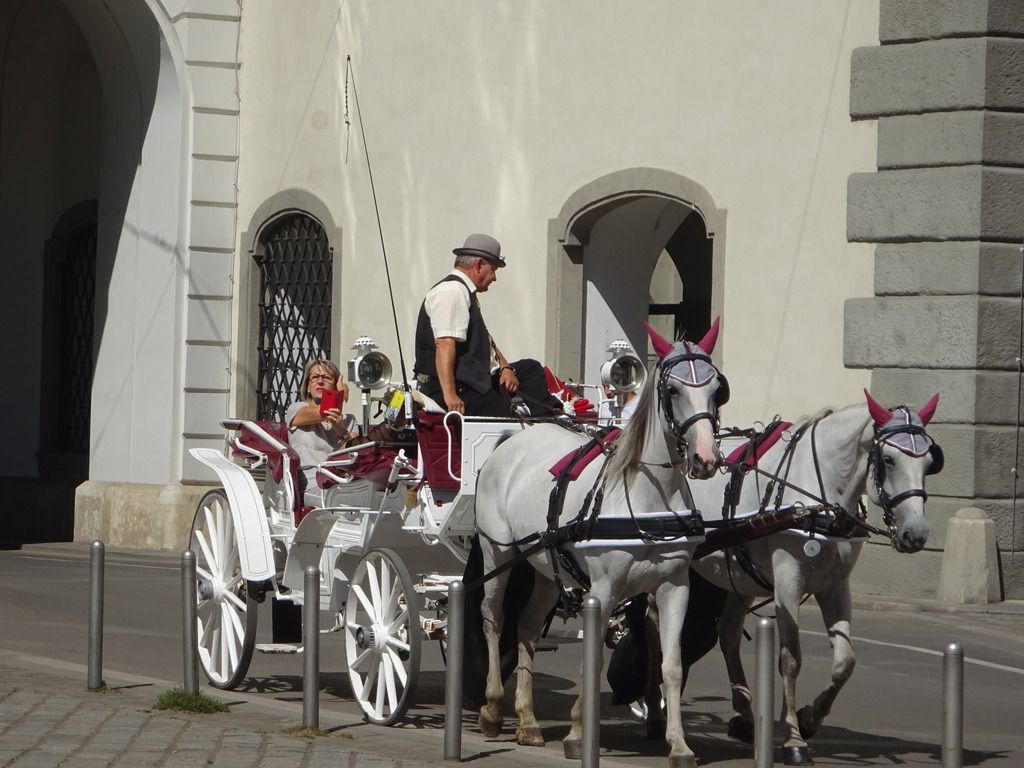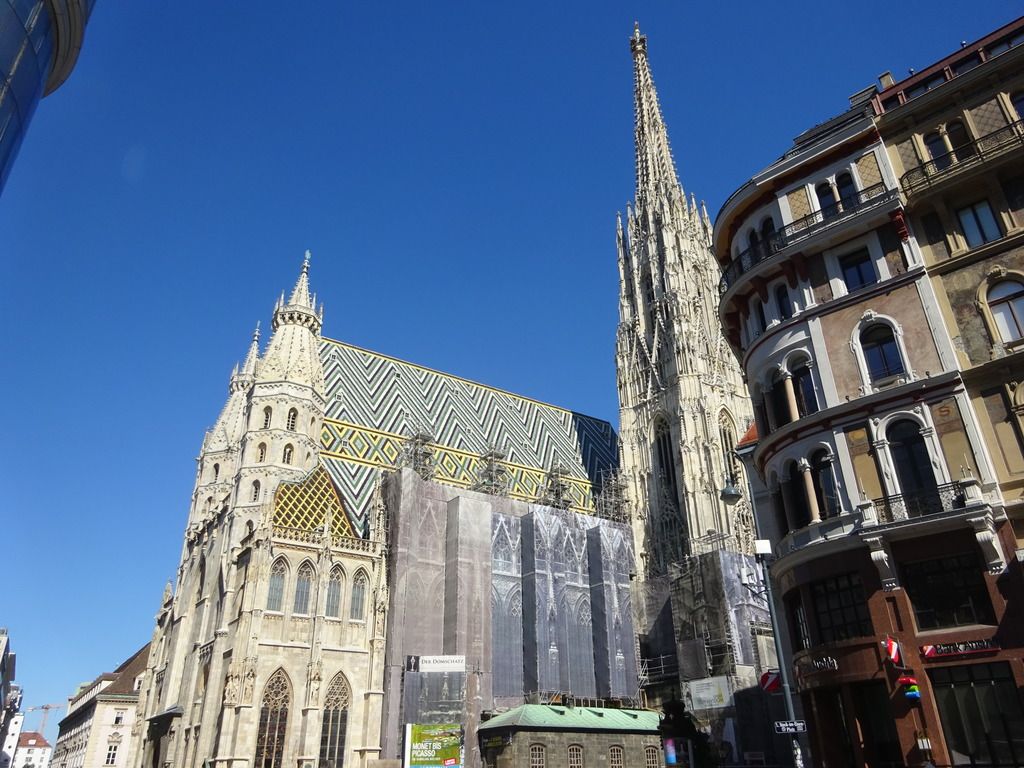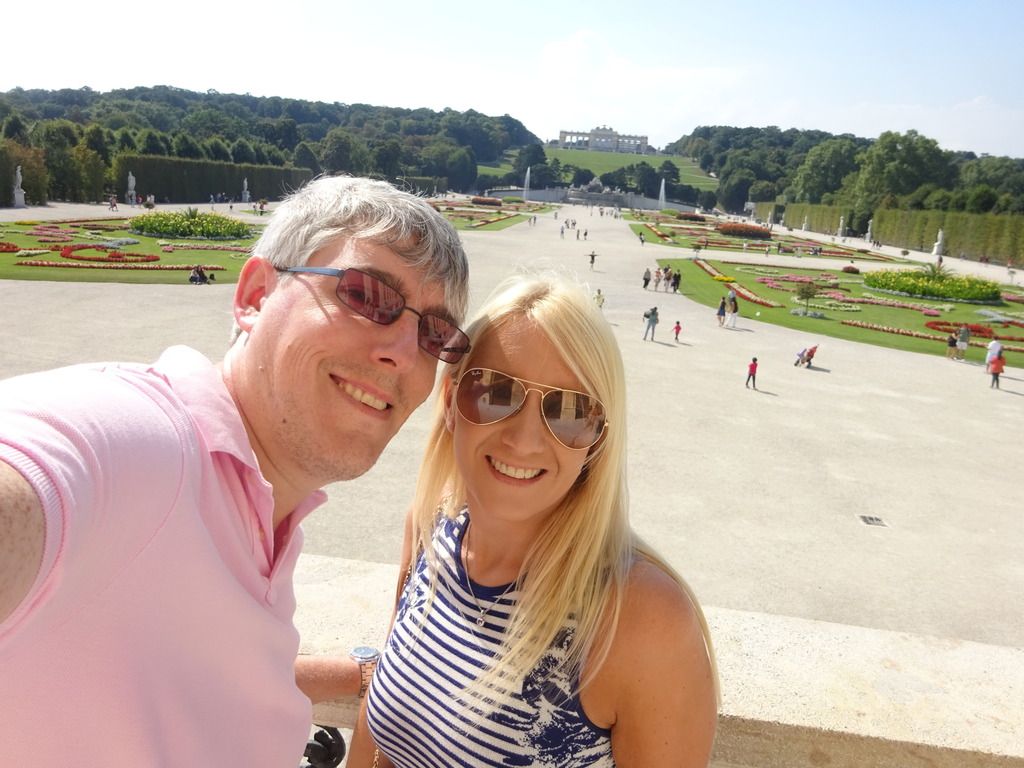 A lovely boat ride along the Danube took us to Bratislava. This is a lovely way to get between the two cities and you are met by the grandeur of the castle.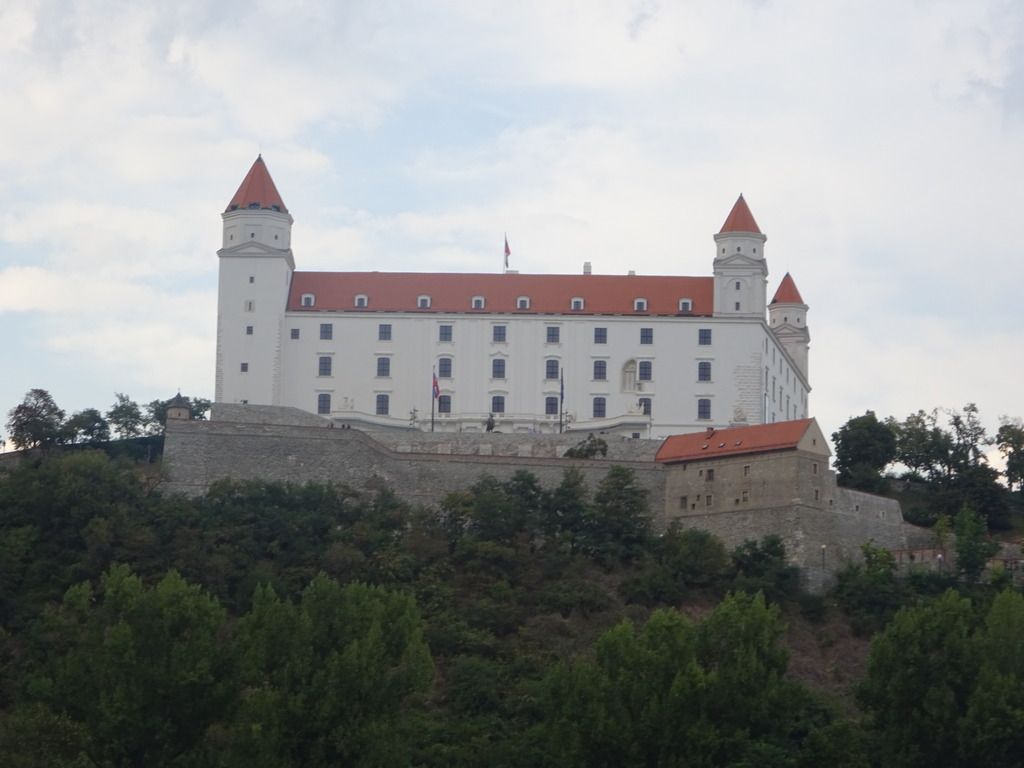 Bratislava is a lovely city. The old town is only small but there are so many eating and drinking options. There are also a number of random sculptures, which litter the city without explanation. I made sure I rubbed the helmet of Cumil (come on, grow up, he's a miner and wears a helmet) for good luck. I had a funny feeling England might need all the luck they could get.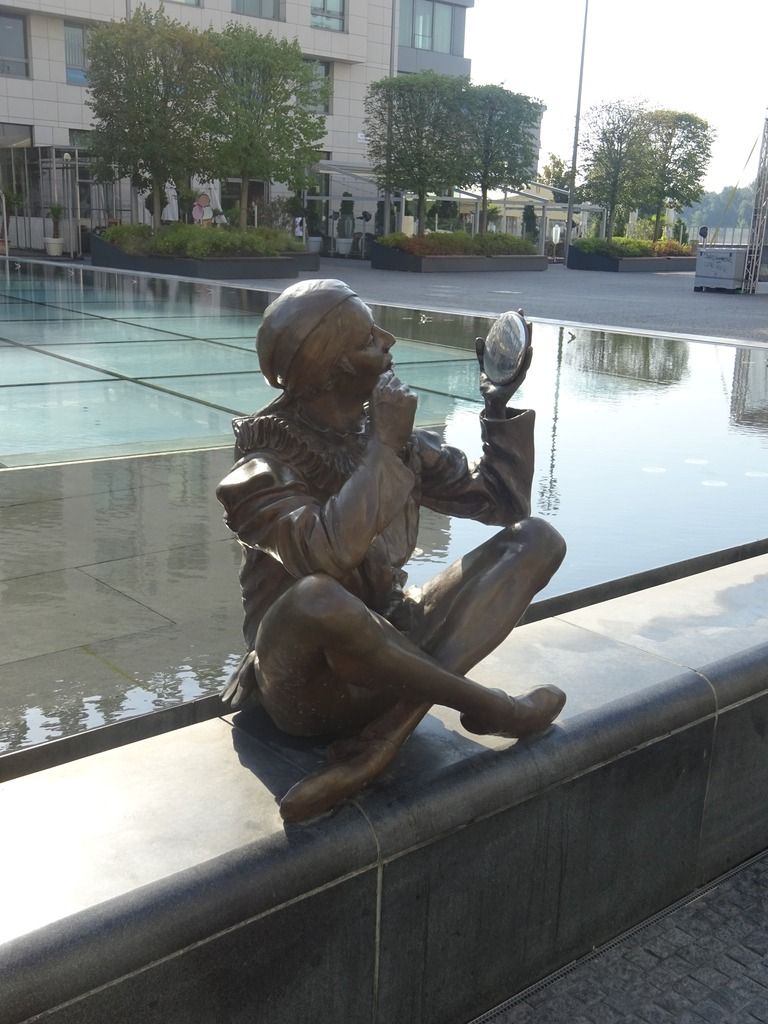 With the sun shining and temperatures touching 30 degrees, though, we mainly spent our time appreciating the local brew.
By Saturday night, Bratislava was starting to fill up with England fans and it's safe to say that the local police were ready for them. This was Amanda's first experience of being in a foreign city the night before an England match and she was shocked. It is easy to become a little blasé about the OTT police presence. For someone not used to it, however, it is ridiculous and clearly designed to cause and not prevent trouble.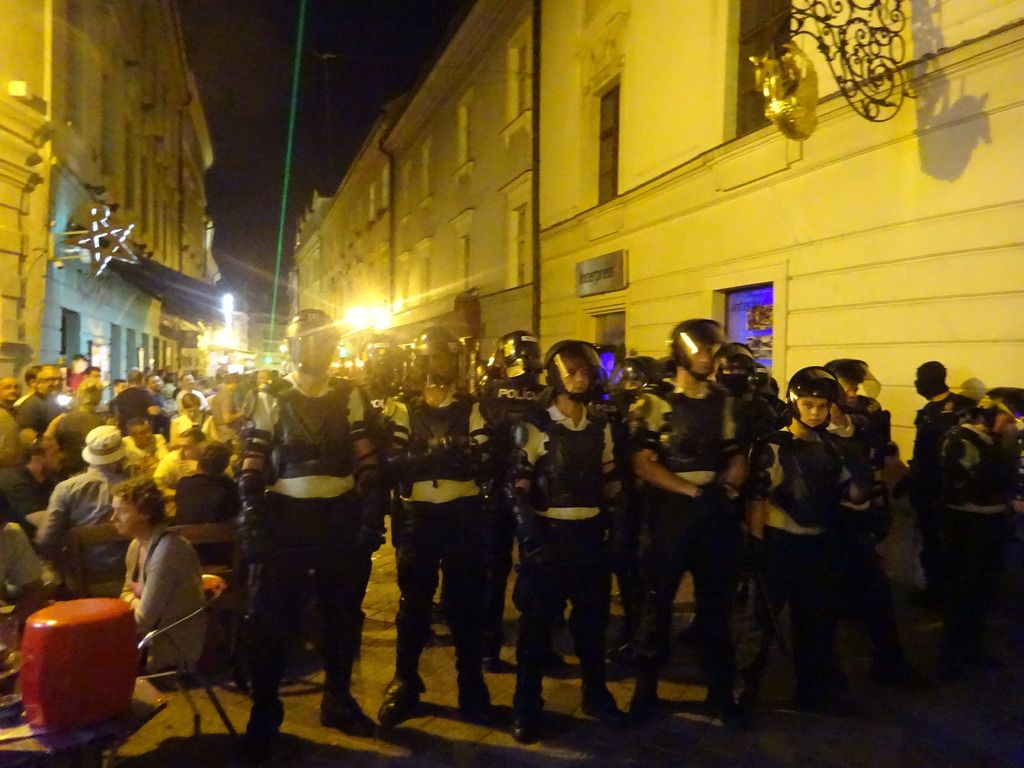 We avoided the action and holed up in a small real ale bar with Dave and one of his mates who had arrived earlier in the day after a bit of a tour of Slovakia. I can't really remember too much about what happened during the remainder of the evening but it would appear that we drank them out of at least one beer.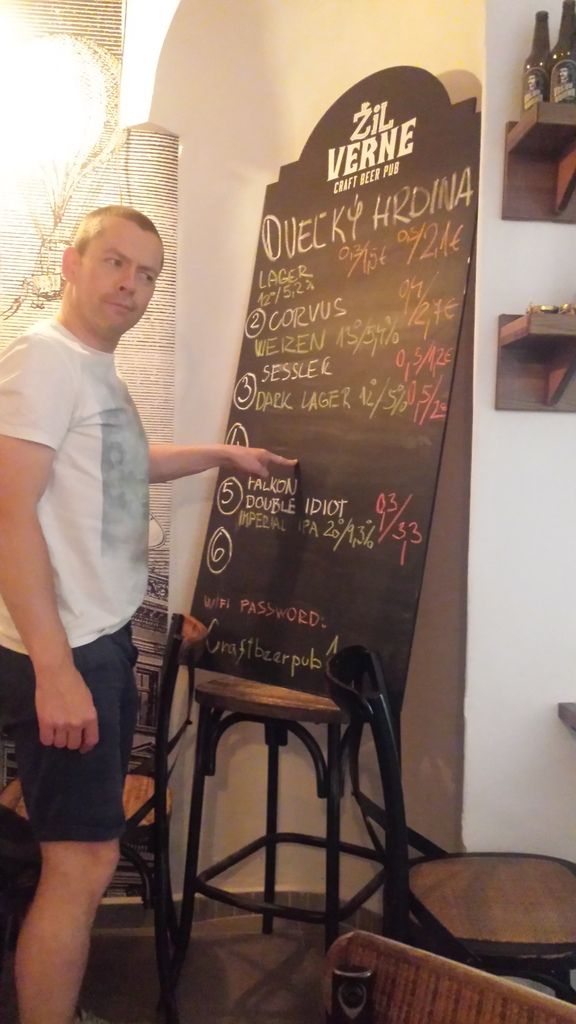 Amanda made it onto her early flight the following morning. Not sure how, but she did.
With the game taking place an hour outside Bratislava, most people were getting the train to Trnava. I, however, had booked a coach which would stop at the airport en route where Neil would join me, fresh from his flight in.
There wasn't a great deal to do in Trnava but the main street was very pretty with a clock tower at one end. There were also a few outdoor bars on this street. We didn't get any further. Why would we? The bar was clearly not expecting an influx of football supporters. The beers got smaller and the food soon ran out. The views were decent though, but that's enough about the waitresses.
I even had a little trip up the clock tower. I am well known for liking to climb places to take in the view and I am also well known for identifying spots to take a picture of the flag. If it ticks both boxes, you don't really have a choice:
You could see the ground from up there too: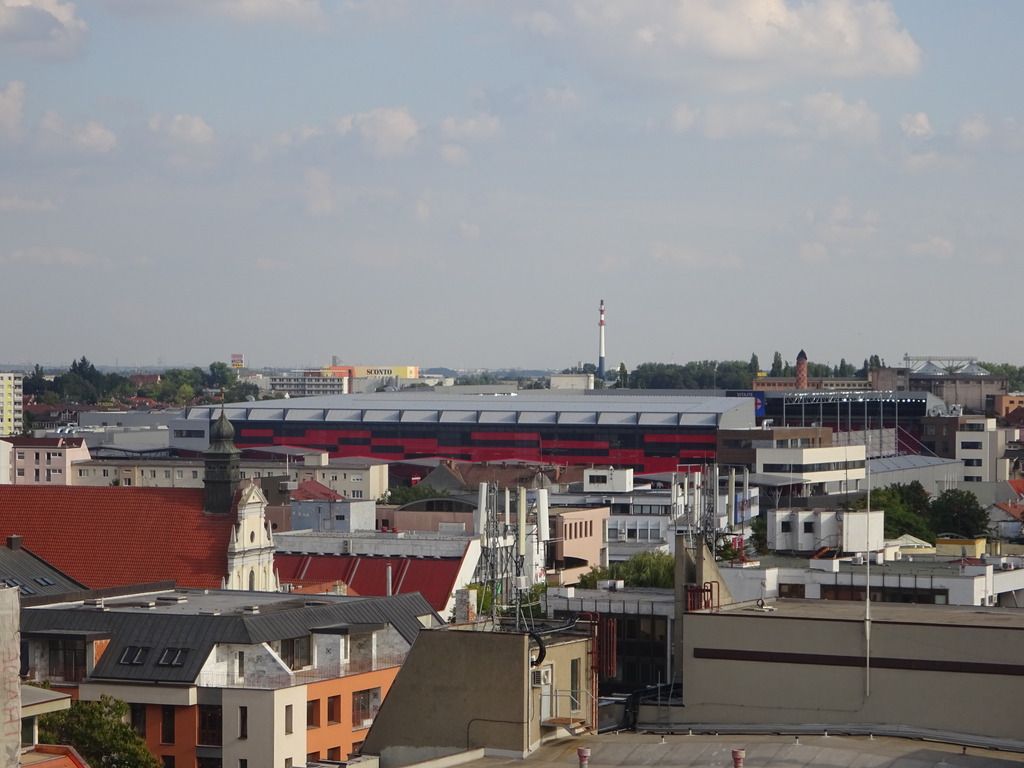 The atmosphere in town was strange. It was really subdued. You would normally hear fans singing and see flags covering every available surface. There was nothing. I don't know if people were still hung-over from the night before or still flat after the Euros but I can't remember experiencing this before.
In the build up to the day, the FA had given their usual warnings that there would be security checks at the ground. Apparently we'd need ID and would be photographed on the way in. As always, we took it with a pinch of salt. The warnings are always the same. The reality is always very difficult. It was a shock upon arriving at the ground, therefore, to find out that it was all true. Plenty of people were being turned away because they didn't have a ticket with their own name on it. I don't have a problem with this. There is a membership scheme for a reason and if tickets are being sold on it makes a mockery of the security checks that are made when you become a member.
I was too late to get a prime spot for the flag but made the most of what was available, over one of the stairwells.
It was a modern stadium. No character to it, but the atmosphere was pretty good from the home fans. The muted atmosphere from the town centre, however, was repeated in the away end. We just weren't feeling it. I think the main issue was what had happened in France a few weeks earlier. As the players emerged, it was difficult to put to one side just how much they had let us down in Nice.
For 45 minutes I felt like I was back in France. The performance was identical to the one where we failed to break the same team down in St Etienne. We might have changed managers but not much else had altered. We just didn't seem to have a plan as to how to get through a side that had set up to defend. To make matters worse, it was actually Slovakia who came closest to scoring after a moment of madness from Danny Rose.
The sending off of Skrtel early in the 2nd half will be identified by many as the turning point. I think that is probably unfair. As soon as we came out after the interval we looked a different side. The stupidity of Skrtel (he should have already gone by the point the ref finally showed him the red card) simply helped us build on our newfound superiority.
Despite looking stronger it was starting to look as though we were going to be held by the ten men and when we had a goal disallowed controversially for offside on the stroke of 90 minutes it looked like we would have to make do with a point. Lallana's goal suddenly made everything good again. Forget that subdued atmosphere, the place went mental as the locals slumped into their seats. You've got to love a last second winner.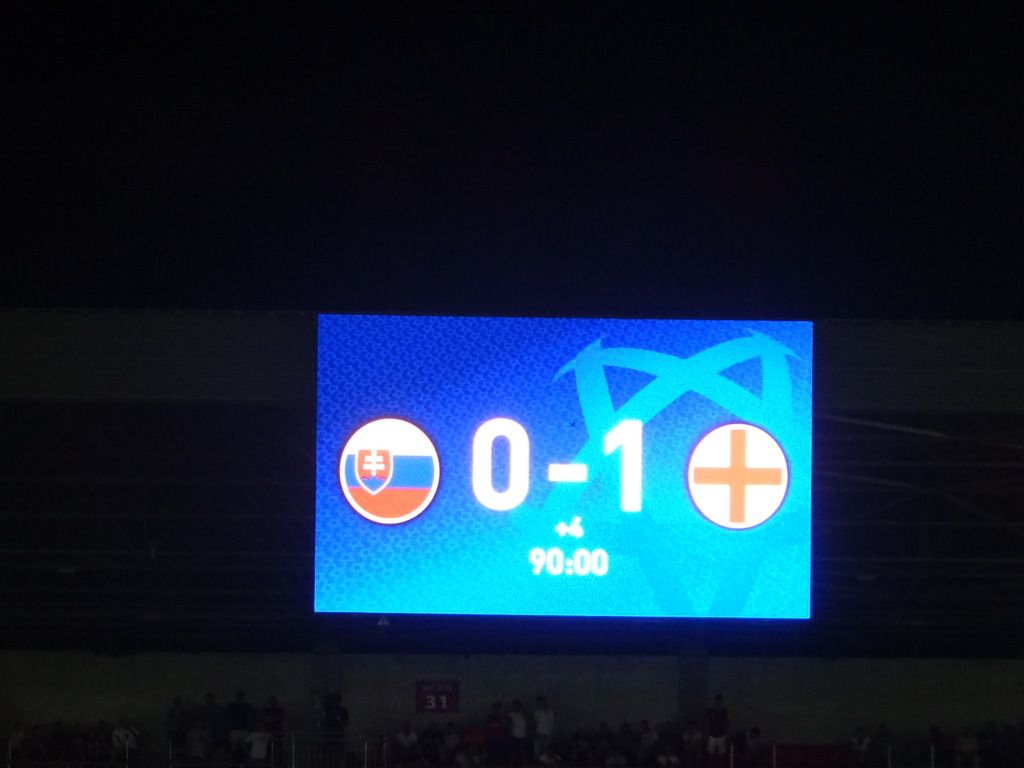 ---
Last Updated on Saturday, 01 October 2016 19:20