Written by Dave Thomas
Monday, 14 November 2016 22:59
Bolton Wanderers v Oldham Athletic – League One
Macron Stadium, Horwich
Saturday 15th October 2016, 15:00 K.O.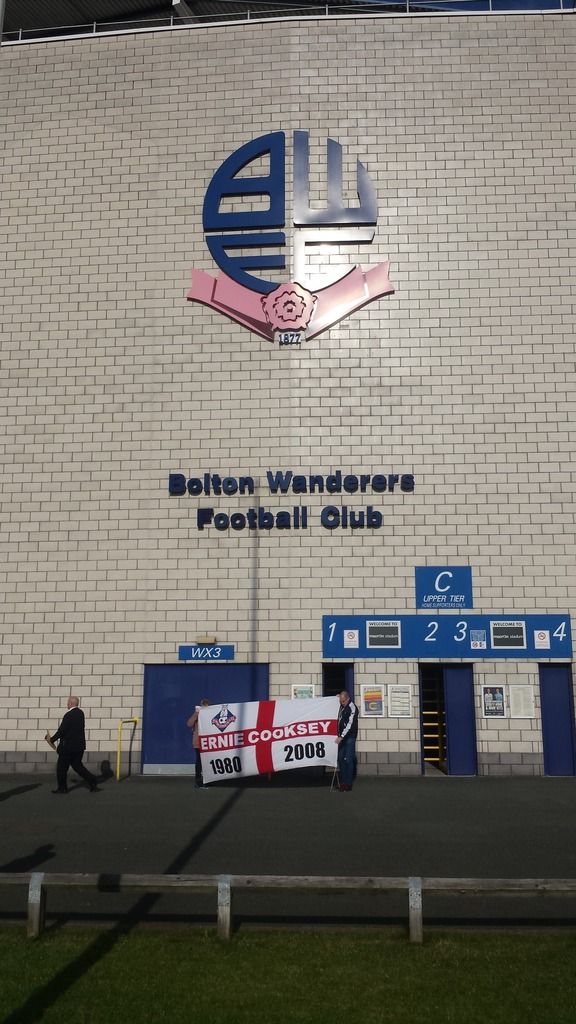 When Mark asked me to be a guest reporter I'd had a lot to drink as is normally the case when we're together. He reminded me when sober and I knew it was going to go one of two ways.  It didn't go the right way. It took a while to muster the enthusiasm to write this. You see, I'm a Boltonian born and bred, but an Oldham fan through and through. The result of a 9yr old being romanced by the Royle-era.
20 years in the waiting and it was the first fixture I looked for back in June and now the day was here. The chance to go back and hopefully get one over on my hometown club. I remember standing on the terrace on that April day back in '94 when the bear was fed and we were off to Wembley - school was certainly interesting after that. We've had a a couple of league matches and a cup game, but no Bolton away day since '96.
Friday night had been a late one so I wasn't feeling fully match fit myself but headed off to Bolton on the train armed with a bacon sandwich. A short change of train in Bolton allowed for a swift half in the Sweet Green Tavern by the station and being forced to listen to the only two other's in the pub - two City fans sat at the bar. Not the best start. Next stop Horwich Parkway for the out-of-town-retail-park stadium. There was 50 or so Oldham fans on the train making a bit of noise. I say 50, or as Paul Scholes would have you believe with his comments in the week leading up to the match, about 1/5th of our entire following for the day. All on my train. What were the chances.
My destination was the perfectly timed Bolton Beer Festival. I'm a big real ale fan and someone had thought to put on about 100 ales in the function room in the ground before the match. That's some hospitality, and this needs to be embraced by every club before every match!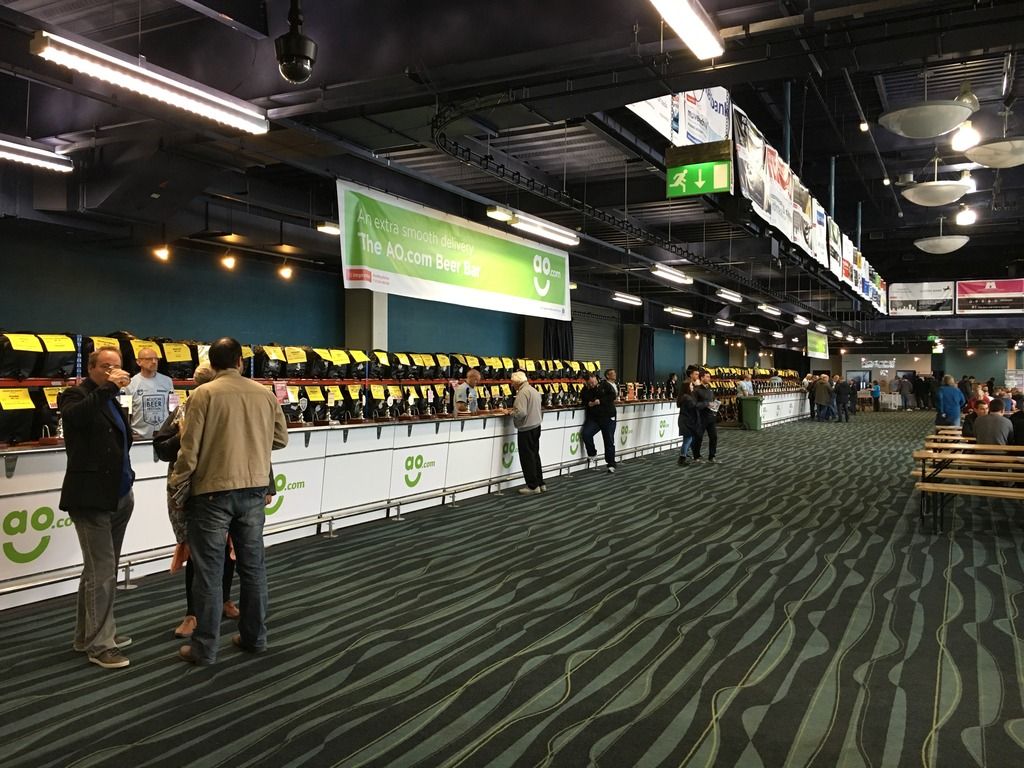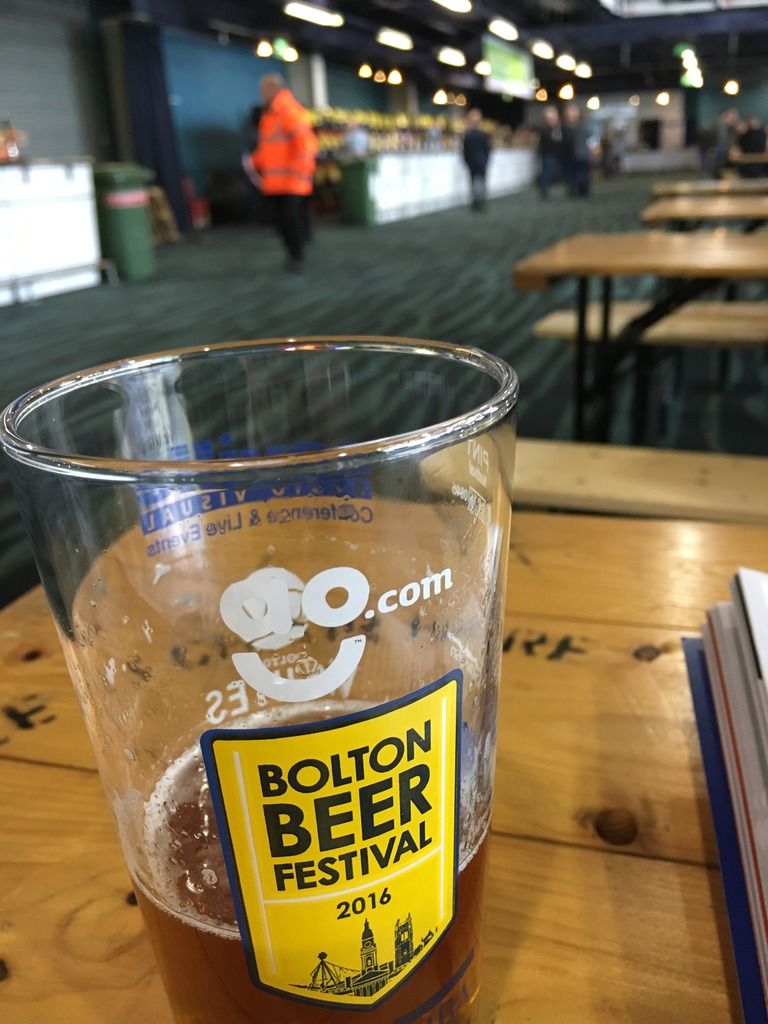 Meeting up with an old school friend in there before the match we discussed our respective performances so far this season and left with an expectation of a 0-0 thriller. As he said "we've not been playing well Bolton, struggle to score, not good to watch, Zac Clough is too lightweight for this division and doesn't look like scoring". Not too much to worry about then.
Several ales in I headed in to the ground and imagine mine and everyone's surprise to find we'd taken roughly 8 times the number of fans Mr Scholes had told the world to expect of Oldham at even their most local of away games. For a local, and a fan, he needs to do some scrubbing up.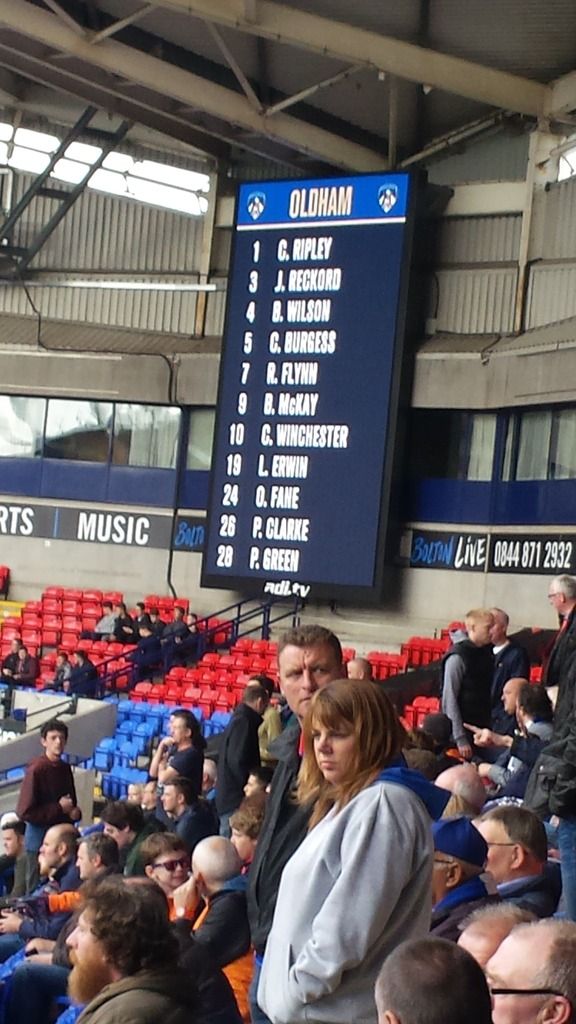 The match. We needed to take the game to W**** Wanderers. It didn't happen and was a big anti-climax. A soft free-kick on the edge of the box as a gust of wind blew Gary Madine over, and the free kick was well put in by, you guessed it, Zac "too lightweight, doesn't look like scoring" Clough. There's not much else to say about the match really, we were limited to a few long shots, didn't really look like scoring, and then of course up pops lightweight Clough for his second. The defining moment came midway through the second half, as a gangly Sammy Ameobi strode forward, to a return pass knocked behind him and somehow connected with a perfect rabona pass without breaking stride. I dare say even he could believe it. That's when you need to pack up and go home.
Mark and Neil had been sat in front and both drifted off in silence and I followed as soon as the final whistle went, angry and annoyed with a poor performance the day I wanted us to really turn up.
I stuck my head back in the pub after to meet two gloating Boltonians who proudly declared "that's the best we've played all season by a mile". Jeez. Thanks for saving that for us. They bought the beers.
Train back to Manchester followed, along with a fair few lads who were vocal about their keen desire to meet up with Bolton fans back in Bolton. Presumably to discuss the finer tactics of the match.....
In Manchester there was only one thing for it, sorrows to be drowned. Meeting up with Will we shook heads and exchanged expletives and then agreed to forget the match and toured a few pubs of the northern quarter and staggered off home on a very late tram. Forcing down a final one for the road back home in Chorlton it occurred to me I should probably have had a second bacon buttie. That was about 14 hours ago.
It really hadn't been the trip back to Bolton I'd been looking for, but was a decent day out with a disappointing 90 mins in the middle. Not for the first time and definitely not the last. But hey, we still do it, and we still love it.
Easter Saturday, revenge will be sweet. Please.
---
Last Updated on Monday, 14 November 2016 23:07